Riding a bike in traffic can be comfortable and enjoyable
Our 'Traffic Smarts for Cyclists' online course is an excellent way to help a cyclist you care about increase their confidence and competence out on the roads and paths.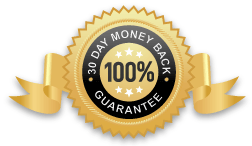 A full year of access with a 30-day money back guarantee from time of purchase! I'm certain that you'll gain valuable insights you can use on your very next ride. If for any reason you're not fully satisfied, your money will be refunded. — Allan Dunlop, Director

It's easy to give access to the course for another person, for a few people, or for many.
Visit the link for the desired country (see below), add the course to your shopping cart, and register (email and password).
Choose "If you are purchasing for someone else or require bulk purchasing, Click Here."
Follow the easy steps outlined in the screenshot below.
add people's names and email addresses directly: they will be automatically enrolled once the transaction is completed;
leave the users' names as 'unknown': you will receive separate codes that can be sent to them allowing instant access;
do a combination of both.
select 'Include Myself,' which adds your name and email address to the list, signing you up automatically.
Give the gift of traffic skills to a friend or family member now:
Need access for a larger group?
Give the gift of improved awareness, greater skills, and more comfort:
The online course incorporates descriptive text, video, graphics, photos and quizzes, covering the following topics in depth:
Bike handling skills: Including scanning, signaling, 'cadence' and shifting
Being an MVP-C: Maneuverable, Visible, Predictable and Communicative
Your legal rights & duties: How following the law works in your favor
Scanning & signaling: Putting them into practice
Choosing your place on the road: Selecting the proper lane and lane position, avoiding parked cars, managing bike lanes
Managing intersections (including 4-way stops): Lane position, stopping, right of way, making turns and more
Riding on sidewalks/two abreast/near large vehicles/on paths and trails
Required & recommended equipment
Parking & locking your bike
There is approximately five hours of content in total. Riders can learn at their own pace, gaining valuable insights they can use on their very next ride. The content can be viewed all at once or a bit at a time, and returned to for review and improvement any time during the one-year access period.
Give the gift of traffic skills to a friend or family member now: