Separate versions for the US and for Canada
No matter what type of riding you do, or want to do
commuting • recreational • touring • triathlon / sport / competitive
this course will help increase your comfort and competence out on the street.


What will you take away from this course?
Gain significant skills to help you be more competent & comfortable riding in traffic.
Discover the duties and rights you have while riding your bike.
Explore proven ways to encourage more drivers to respect them.
Understand the impact of your actions in traffic, and how you can bring about positive interactions.
Reduce your likelihood of crashes or collisions, or receiving traffic citations.
Increase your chances of gaining work involving cycling or transportation demand management.
4 hours of interactive content incorporating video, text, photos, graphics, animations, and quizzes.
Learn from any location, at your own pace.
View it all at once or a bit at a time.
Perfect for yourself, or as a gift for a friend or family member.

*** Coming soon: an abbreviated 2-hour version will be available.***
Valuable for experienced riders, as well as beginners.
"This is such an excellent resource. I've been commuting to school/work for 12 years and consider myself to be a pretty good rider, but I learned so much here. I've read plenty of things online and even a few books, but this addressed a lot of concerns I had and presented new info in a way that's easy to comprehend (the graphics and videos helped a lot).

I liked that I could go back in when I wanted and it kept my place.

I've been trying out what I learned on my rides this week, and it's already making a big difference. Thanks!"

— Stephen R.
Includes separate module for your state or province, and city (as available).
Only $34.95 for 6 months of access.
30-day money-back guarantee. (Does not apply to ticket dismissal course.)
You may return as often as you like to review and improve.
Here's what we'll explore:
How people behave in traffic
Bike handling skills
Being an MVP-C
Your rights & duties
Scanning & signalling
Choosing your place on the road
Intersections
Other riding situations
Equipment
Summary & feedback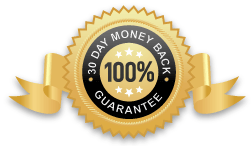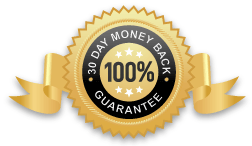 30-day money back guarantee!
I'm certain that you'll gain valuable insights you can use on your very next ride. If for any reason you're not fully satisfied, your money will be refunded.
– Allan Dunlop, Director
"Do I have to ride at the edge of the road, or can I control my lane?" • "How can I encourage drivers to give me enough space, and to cooperate with me?" • "What laws apply to me as a cyclist?" • In this course, you'll find the answers.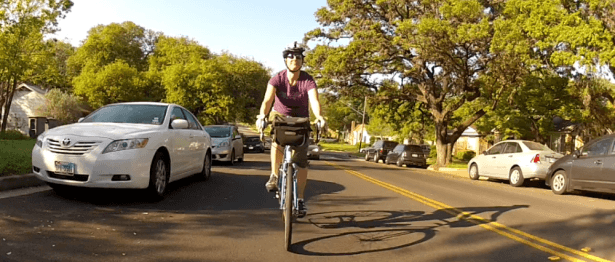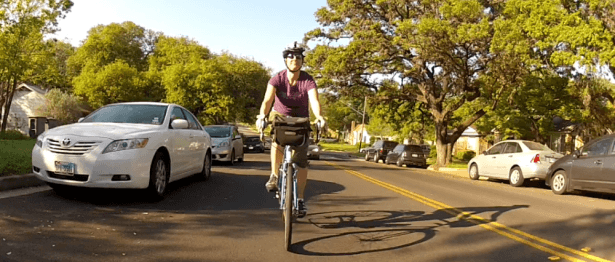 Government organizations • Businesses • Advocacy groups • Charity ride organizations • Colleges and universities • Cycling clubs

Bulk purchase discounts and coupon codes are available. Details here.
Are you a cyclist who has received a traffic ticket?

Have your fine dismissed by signing up for the Defensive Cycling course.

This online cycling course is accepted in many jurisdictions to dismiss a ticket. If your city isn't on the list, ask the Court if this option will be accepted. We can help.

Now available for implementation in jurisdictions across the USA and Canada.