Separate versions for the US and for Canada
No matter what type of riding you do, or want to do
commuting • recreational • touring • triathlon / sport / competitive
this course will help increase your comfort and competence out on the street.


What will you learn from this course?
Discover the rights and duties you have while riding your bike.
Explore proven ways to encourage more drivers to respect them.
Understand the impact of your actions in traffic, and how you can bring about positive interactions.
Gain significant skills to help you be more competent & comfortable riding in traffic.
Reduce the likelihood of receiving a traffic citation.
4 hours of interactive content incorporating video, descriptive text, photos, graphics, animations, and quizzes.
Learn from any location, at your own pace.
View it all at once or a bit at a time.
Perfect for yourself, or as a gift for a friend or family member.

*** Coming soon: an abbreviated 2-hour version will be available.***
Valuable for experienced riders, as well as beginners.
Includes separate module for your state or province, and city.
Only $34.95 for 6 months of access.
30-day money-back guarantee.
Learners may return as often as they like to review and improve.
Why offer the 'Traffic Smarts for Cyclists' course at your workplace?
Features and benefits of our training:
Created by skilled and experienced cycling instructors, specifically for cyclists.
We handle all administration and interactions with participants.
Proven content and platform.
Customized to include legislation and ordinances for each state/municipality/county.
Multiple features to ensure full compliance with training requirements.
Security features for Certificates of Completion and their delivery.
We have years of experience in multiple jurisdictions.
---
Exceeds national cycling education standards.
The course significantly exceeds the traffic skills training requirements for the national programs in United States and Canada:
Its content and methodology were modeled after state and provincial government standards for defensive driving courses.
With more than 18 years' experience as an instructor, the primary course developer has been both a Master Instructor with the League of American Bicyclists and a National Examiner with the Canadian Cycling Association (now Cycling Canada). Others with these credentials, and numerous instructors with each program, helped develop and review the content and delivery.

Highly effective
In a survey directly following the course, participants have been asked the following questions. Here are the responses to date:

| "Has this training influenced you to ride according to the law?" | 88% said 'Yes.' |
| --- | --- |
| "Did this training help you feel more confident about cycling in traffic?" | 93% said 'Yes.' |
Tested and proven content & platform.
The course was developed in 2010 by The Center for Cycling Education as a classroom offering to dismiss traffic tickets. This was carried out in conjunction with the Austin Cycling Association (now Bike Austin), the City of Austin Municipal Court, and Bike Texas (the statewide cycling advocacy organization). 70 classroom sessions were conducted before the online course was launched in April 2013.
More than 1500 people have taken the classroom or online course to dismiss a traffic ticket. Many others have taken the online course out of general interest, to gain a pedicab license, or to meet training requirements for their employers. The content is designed to be applicable for cyclists of all experience levels.
The systems used to develop and deliver this training are industry-leading, and we have years of experience in their use and implementation.
Here's what we'll explore:
How people behave in traffic
Bike handling skills
Being an MVP-C
Your rights & duties
Scanning & signaling
Choosing your place on the road
Intersections
Other riding situations
Equipment
Summary & feedback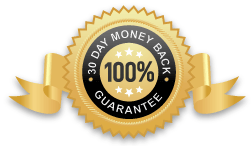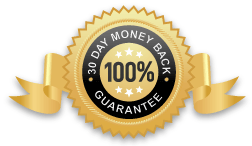 30-day money back guarantee!
I'm certain that you'll gain valuable insights you can use on your very next ride. If for any reason you're not fully satisfied, your money will be refunded.
– Allan Dunlop, Director
"Do I have to ride at the edge of the road, or can I control my lane?" • "How can I encourage drivers to give me enough space, and to cooperate with me?" • "What laws apply to me as a cyclist?" • In this course, you'll find the answers.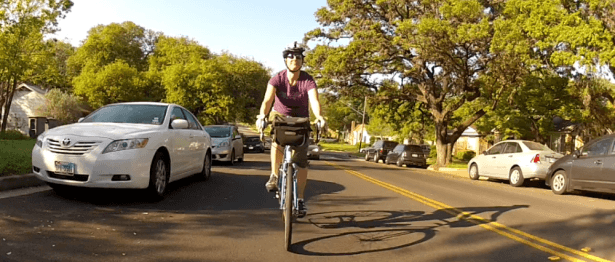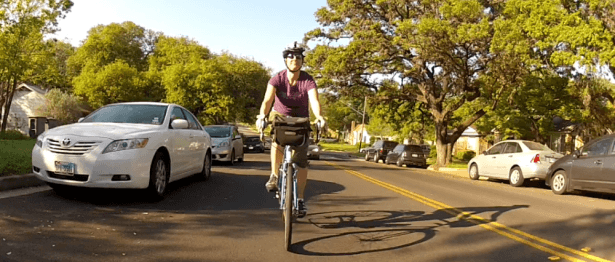 Government organizations • Businesses • Advocacy groups • Charity ride organizations • Colleges and universities • Cycling clubs

Bulk purchase discounts and coupon codes are available. Details here.
Are you a cyclist who has received a traffic ticket?

Have your fine dismissed by signing up for the Defensive Cycling course.

This online cycling course is accepted in many jurisdictions to dismiss a ticket. If your city isn't on the list, ask the Court if this option will be accepted. We can help.

Now available for implementation in jurisdictions across the USA and Canada.