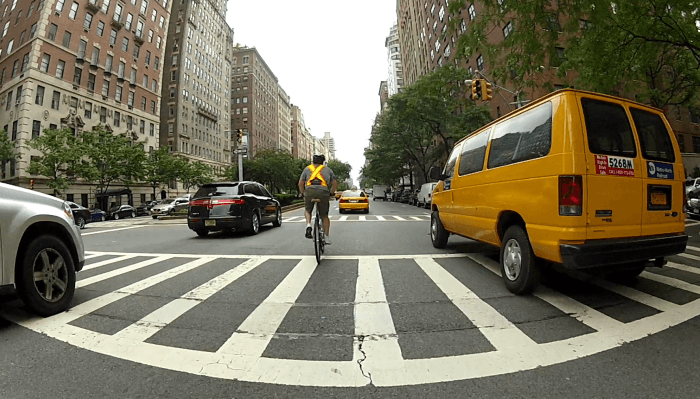 We offer training that ranges from learn-to-ride lessons for new riders, to bike handling skills for cyclists of all experience levels, to on-road lessons in traffic.
Interested in knowing more about riding your bike comfortably in traffic, or in expanding the kinds of roads you're willing to travel on?
We can help. We have more than eighteen years of experience in teaching traffic skills for cyclists, and have safely guided more than 3000 people of all ages out on the road. Let us lead your on-bike training for riding in traffic.
Combine online training with in-person guidance out in traffic.
Sign up for our online traffic skills course (the first of its kind anywhere), and learn at your own pace at home.
---
Then, when you're ready, arrange a 2-hour+ ride in the location of your choice in Saskatoon, Saskatchewan. The cost is just $50 per hour per person; group lessons are available at a discount.
Please contact us with any questions you might have.