Online traffic skills courses for cyclists
Available for the United States and Canada
No matter what type of riding you do, or want to do
• commuting • recreational • touring • triathlon/sport/competitive •
this course will help increase your comfort and competence out on the street.

It's possible to actually enjoy riding your bike in traffic.
Nearly 4 hours of interactive content incorporating video, descriptive text, photos, graphics, animations, and quizzes. Learn from the comfort of home, at your own pace. View it all at once or a bit at a time.
*** Coming soon: an abbreviated 2-hour version will be available.***
Valuable for experienced riders, as well as beginners.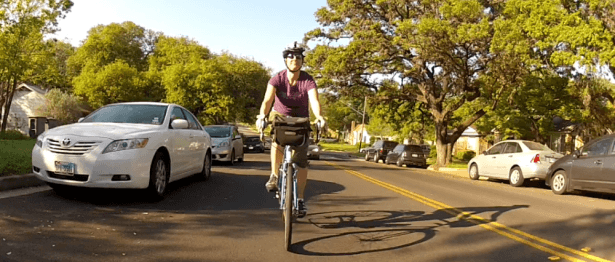 What will you get from this course?

Enjoy riding in traffic insteadof just bearing it.
Discover the rights and duties you have while riding your bike.
Explore proven ways to encourage more drivers to respect them.
Understand the impact of your actions in traffic, and how you can bring about positive interactions.
Gain significant skills to help you be more competent & comfortable riding in traffic.
Reduce the likelihood of receiving a traffic citation.