In this complimentary section from our online course 'Traffic Smarts for Cyclists,' we outline the key elements of shifting.
Many longtime riders are unaware of some of the refinements they can add to their shifting skills.
This is also a great primer if you are a new rider, as it lays out exactly how to use the gears on your bike to your best advantage—smoothly and easily.
The purpose of shifting gears
The parts involved
How many gears does my bike have?
Choosing a gear
What gear am I in?
When to shift up or down
Coördinating the left & right shifters:

Shifting at the front vs. the back
Shifting at the front & back at the same time

Reducing wear on the gears and chain (gear combinations to avoid)
If the chain comes off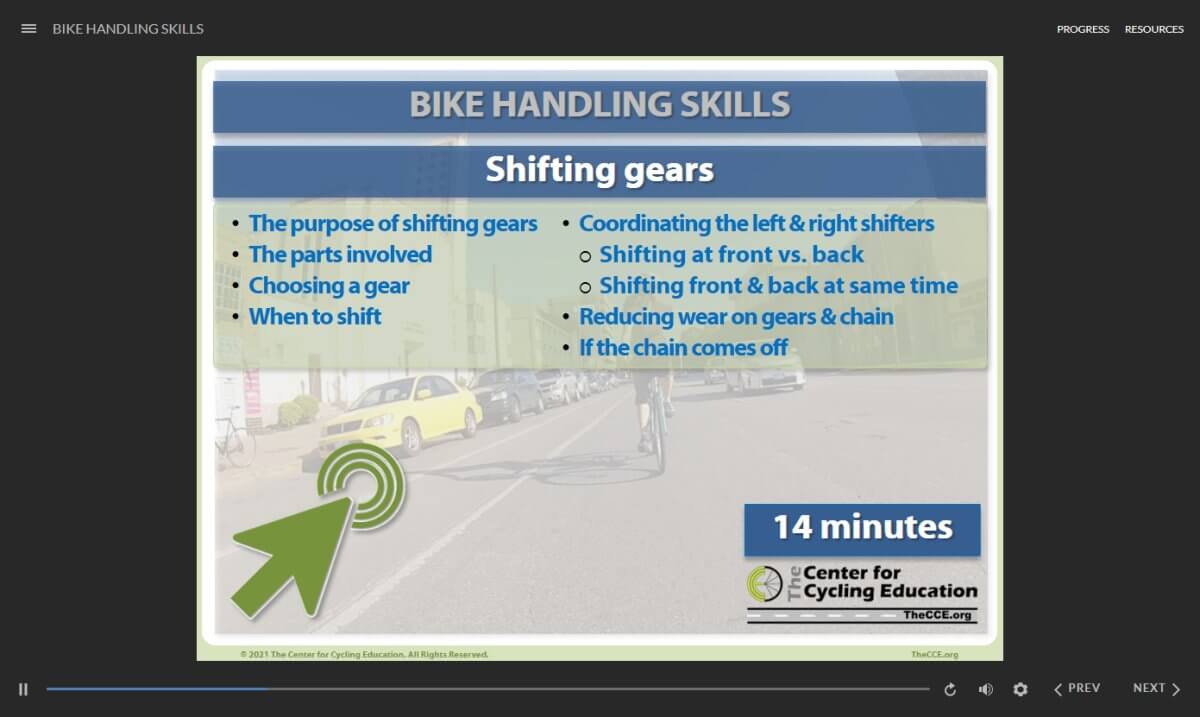 Other complimentary sections from our online courses.